The Gacha Chest System
The Eating Haluku Watermelon Features
Get more chances to gain items!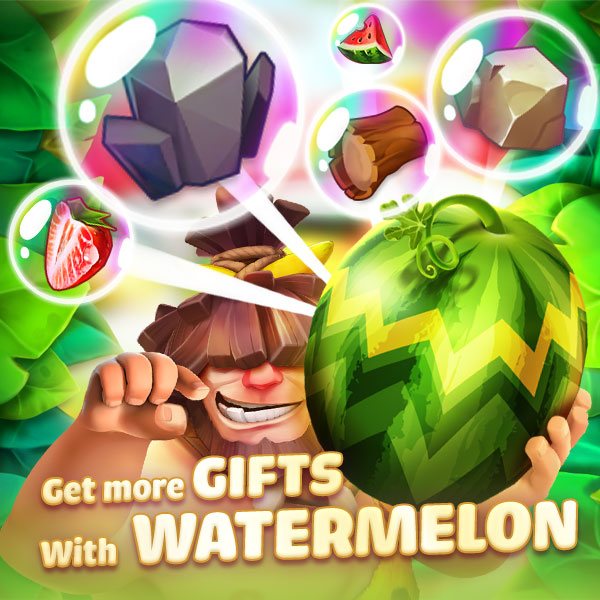 WHAT'S NEW!
The chest Gacha system by eating Haluku watermelon to get more items you need to do everything in the fruit world.
Fruit Hunters will get a free chance to eat within 24 hours each day. After 24 hours, the system will be reset from the beginning. However, you have to use gold for the continue eating times, but can get some random free chances in the process of opening. Particularly unlimited number of openings.
Before eating, players can discover what items inside by tapping on Watermelon. All items you're able to gain which are pieces of fruit, wood, stone, iron and gold.
The colour frame of items corresponds to the value and the rarity.