Achievements System
Where you get new challenges, set goals, achieve them & gain rewards!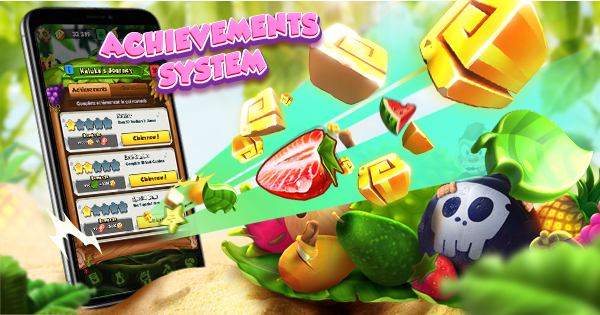 Achievements system are various goals included specific tasks that you must complete to unlock them and just available in Fruity Hunt mode. Once earned, an achievement will give you rewards which can be any gold, EXP, pieces of fruits & special items. Your completed achievements will be informed directly while shooting into Fruity Hunt without having to exit to claim its rewards first. What a amazing way to shoot as well as get awards from achievements!
Achievement tasks will arranged randomly with easy, difficulty, long or fast levels.
Some tasks require you to explore or even beat it several times. But just remember the more difficult achievements, the higher the shooting skill!